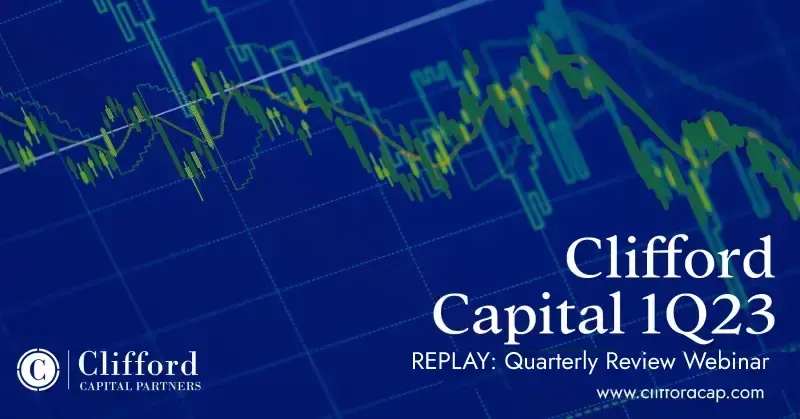 🎥 Click Here to Watch the Replay of the Clifford Capital 1Q23 Review Webinar Passcode: Cliff2023Q1@
Late 2022 showed significant promise for value investing. We observed absolute returns and several undercurrents that we thought showed investor sentiment moving in that direction. Then Silicon Valley Bank happened. The ensuing fed rate speculation sent the herd raging back to the punchbowl which resulted in one of the strongest and fastest "Tech/Growth Equity" moves since 2010. What's next?
In this webinar we will discuss:
This latest investor plunge into Tech/Growth Equities. Is it the most recent surge in a bursting bubble?
Our differentiated view on banks. Is Clifford still overweight regional banks?
Is what happened in March/April sustainable; especially with recession concerns looming?
What do we think is prudent portfolio positioning today?
We hope you can join us for this timely and informative update.
Passcode: Cliff2023Q1@
For Institutional Investors Only – Not Intended for Retail Audiences. The potential for profits is accompanied by possibility of loss. Past performance does not indicate future results.